Single or Multiple Tooth Dental Implants
---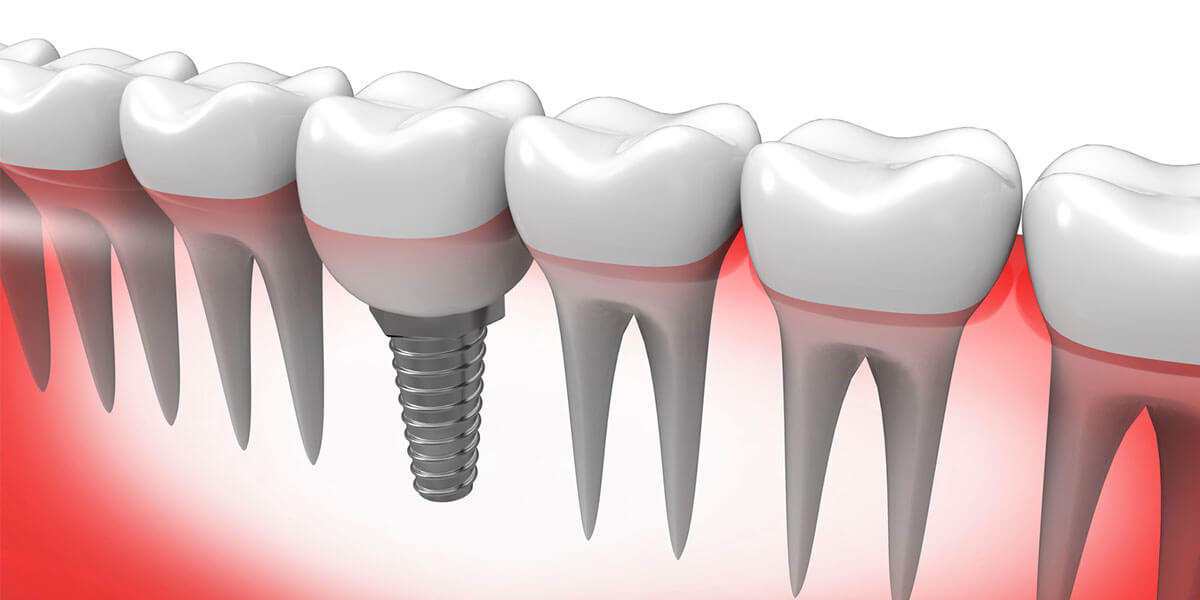 You may consider a single-tooth or multiple tooth implant after an extraction or for some other reason you are missing one or more teeth and want the benefits of an implant.  An implant is surgically placed in an opening that your dentist makes in the jawbone.  After the implant integrates (attaches) to your bone, it acts as a new "root" for the crown that will replace your missing tooth.
---
Single Implant Front Tooth
---
After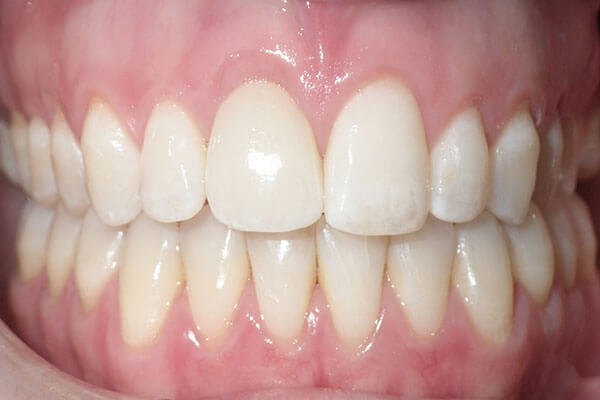 Before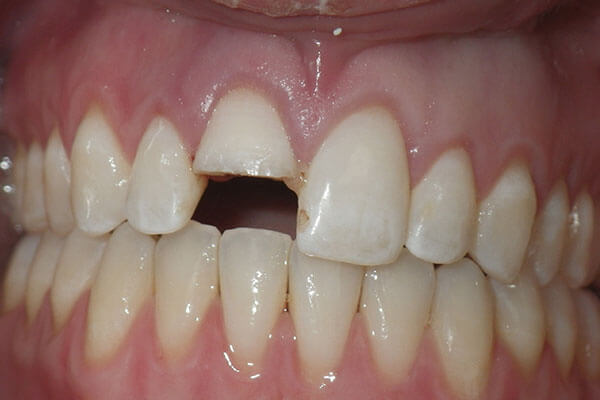 Our patient came to us with a cracked front tooth. After consultation of the various treatment options available to meet the  patients desires, the choice of an implant was made to achieve the esthetic benefits of a beautiful smile, the guaranteed endurance of the treatment, and the oral health benefit of strengthening jaw bone structure.
---
Step by Step Single Implant Front Tooth
---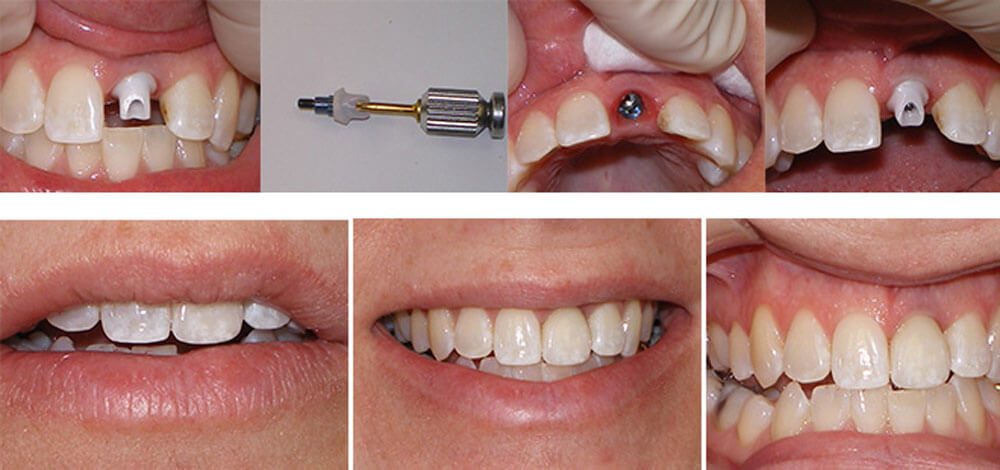 The series of before and after photos below show a patient receiving a central incisor. The top row is the abutement placement and the bottom row is the attaching of the implant crown.
---
Multiple Implant Placement
---
After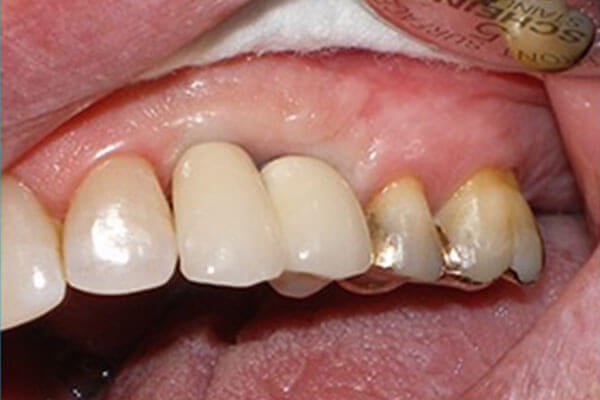 Before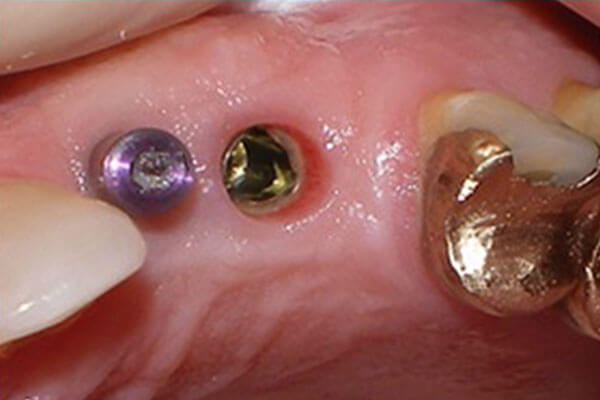 Multiple tooth implants were placed as you can see, and then after placement, and the implants were crowned to finish the procedure.
---
Multiple Implant and Natural Tooth Crowns
---
After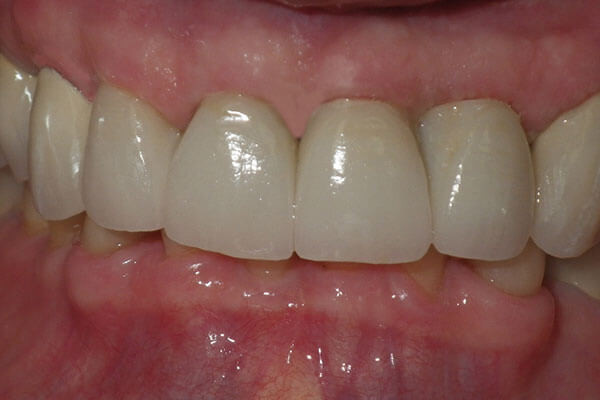 Before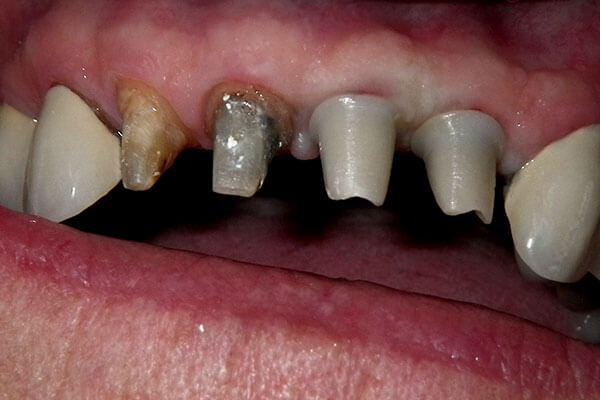 Implants and Natural teeth crowns can combine to provide a seamless smile, improved gum health, and  and the day to day comfort of having perfectly matched teeth that enable eating, easier breathing and other things we so often take for granted.
Before – Left – 2 shaved natural teeth, Right – 2 zirconium abutments
After – All 4 crowns look like natural teeth