Welcome to Scarsdale Dental Group
---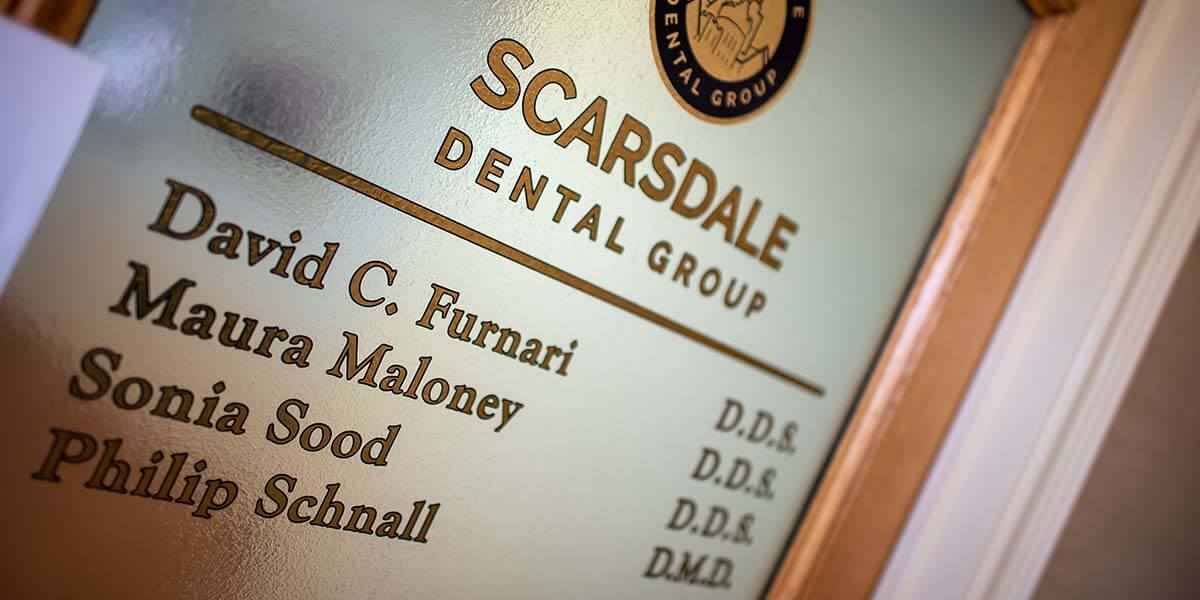 ---
Our mission is to provide dental services to our patients and to earn their trust so that they may keep their teeth in optimal health, comfort, function, and esthetics throughout their lifetime. As a premier dental practice in the heart of Westchester, in the Village Center of Scarsdale, Scarsdale Dental Group has served the surrounding community for over 70 years with traditional family, customized restorative and cosmetic dentistry; specializing in implants.
Our team, led by Dr. David Furnari, a worldwide expert in implant procedures, his chosen associate dentists and professionals,  seasoned hygienists and personable front desk staff combine technical excellence with innovative technology to ensure optimal oral health, function and esthetics in line with the goals of our patients. We maintain high standards of educational consultations and service – striving to make your visit with us comfortable, relaxing and successful.
Partnering with you, Scarsdale Dental Group develops a personalized dental plan to meet your immediate needs as well as your long-term goals.  Our practice In restorative,  general and cosmetic dental services; surgically positions dental implants using 3D treatment planning and the most advanced and innovative techniques to deliver beautiful, long-lasting smiles. We invite you to visit our office and give us the opportunity to serve you and build a long-lasting relationship with you and your family.
Please take the next step to call us, request an appointment or contact us through other methods.